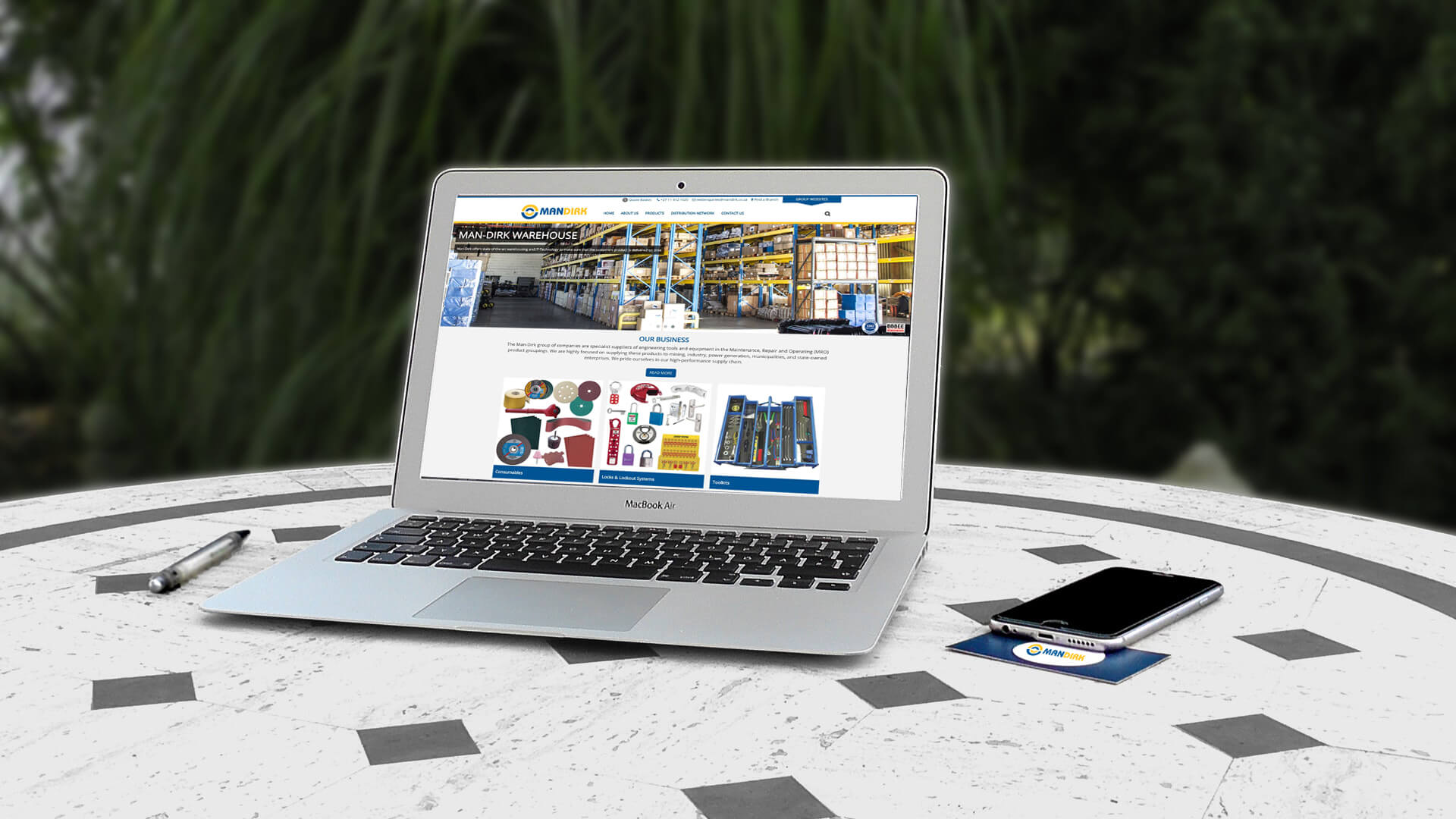 SPECIALIST SUPPLIERS OF ENGINEERING TOOLS AND EQUIPMENT
The Man-Dirk group of companies are specialist suppliers of engineering tools and equipment.
Struggling to keep up with cataloguing and management of the different companies Man-Dirk asked us to solve their problem.
Our solution included creating a system where all the different product catalogues could be managed centrally.
Further, an individual website was created for each company linked to the Man-Dirk website which makes it easy for customers to navigate to their desired store and see all the products available.