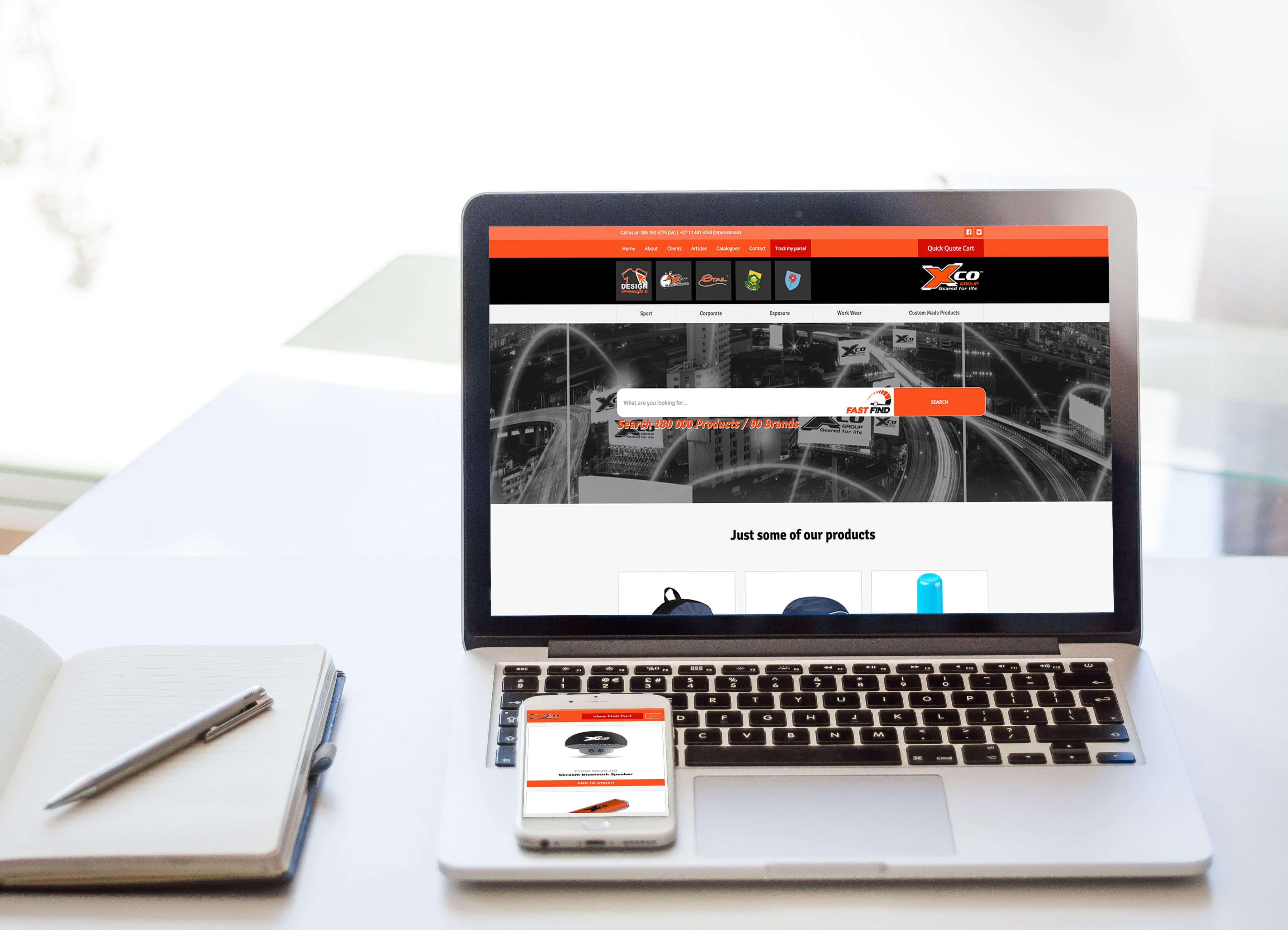 Xco provides a variety of products and is constantly adding new products to their offering. With products ranging from team wear, corporate gifts and clothing to sportswear and equipment and fitness and training apparel.
Six Digital built an interactive web store which seamlessly integrates with Xco's internal management and accounting software.
Alongside the web store, we developed these bespoke tools for Xco:
Design Online

This tool allows Xco customers to create their own unique design for the Xco clothing range. Users can select a range of colours and incorporate text and their own images in their design.
This design is then sent directly to Xco along with your order.
Go on, you can go play with it here
E-tail
Having many corporate clients, Xco required a tool for these clients to easily place orders and manage accounts.
The e-tail tool allows companies to create an online account with Xco. The company account is linked to approved clothing and gifting items and access can be given to key personnel to place orders.
An e-tail account can be limited via a budget or quantity limit, allowing companies complete control without micromanaging their corporate clothing and gifting account.  
Although we can't show you all the cool things we did for the Xco team we can tell you about some of them!   
We built this tool to seamlessly integrate with Xco's existing stock control and accounting system allowing them to get a clear picture of their business.
E-tail makes it easy for the Xco Reps, who have their own login, to interact with their customers' accounts and see exactly where a company is in their yearly spend.  
It also makes it easy for the Xco team to quickly pull up an account and deal with any queries that clients may have.
Features:
Manage their stock and clients from one stp
Reps have their own signins.
Client: Xco
Category: Web Development, Systems Development, Systems Integration